The Princess is an accomplished author
Her Royal Highness Princess Michael of Kent is the author of six books: The Serpent and the Moon: Two Rivals for the Love of a Renaissance King, Crowned in a Far Country: Portraits of Eight Royal Brides, Cupid and the King: Five Royal Paramours, The Queen of Four Kingdoms and Agnes Sorel: Mistress of Beauty and Quicksilver.
Find out more about the books currently available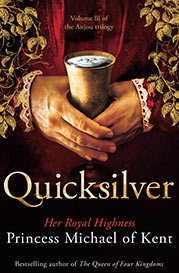 The final volume of the Anjou trilogy focuses on merchant Jacques Coeur, a man of humble beginnings but fiercely ambitious, who became one of the richest and most powerful men in fifteenth century France. He is particularly important to his beloved patroness Yolande, Queen of the Four Kingdoms, and, of course, the beautiful and captivating Agnes Sorel who Jacques comes to know and understand as a friend. As Jacques's star shines brighter and brighter, his story runs parallel to that of Yolande and Agnes Sorel until the three interlink in devastating fashion and Jacques's ambition and generosity become his downfall.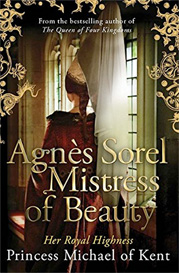 The Queen of Four Kingdoms is dead. Agnès Sorel, her beautiful and innocent fourteen-year-old pupil, soon catches the attention of the mourning court. As a trusted confidant of the deceased Queen Yolande, Agnès captivates all whom she meets, but none more so than the newly crowned King of France, Charles VII.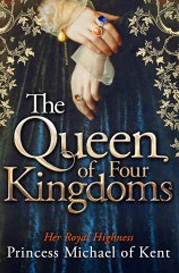 "The Queen of Four Kingdoms" is Volume I of The Anjou Trilogy, the author's first historical novels. Volumes II and III will follow in 2014 and 2015. All the main characters in the story lived during the first half of the 15th century, and the historical events described are true to fact. The dialogue, minor characters, incidents and the decorative details are the author's invention.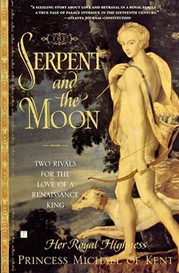 Set against the stunning backdrop of Renaissance France and peopled by the titans of European history, The Serpent and the Moon is a true story of love, war, intrigue, betrayal, and persecution. At its heart is one of the world's great love stories: the life-long devotion of King Henri II of France to Diane de Poitiers, a beautiful aristocrat who was 18 years older than her lover.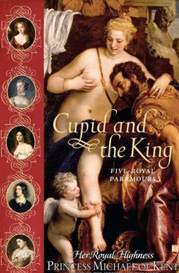 "Cupid and the King" is the story of five great royal mistresses, one from each century beginning with the Renaissance. As royal marriages were invariably the result of a political or territorial treaty, the heir to the throne would have no say in the choice of his bride. It was understandable and even acceptable for him to make a choice of his heart.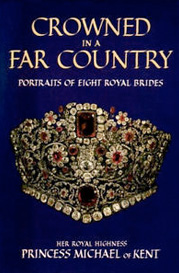 "Crowned in a Far Country" tells the story of eight princesses who made political marriages at the behest of the king and the success or failure they made of their role as First Lady of another country. As such they had the potential for tremendous influence in many areas, domestic, artistic and cultural.